juice BEAUTY Deals 2021
See the best juice BEAUTY Deals 2021 that I've chosen to feature and all the information I've gathered and tracked along the way for you to get the best deal at juice BEAUTY every time you shop.
Read articles I've linked below to learn more about the juice BEAUTY Deal topic of your choice.
JuiceBeauty.com- Free shipping with a $30 purchase and three free samples with any purchase.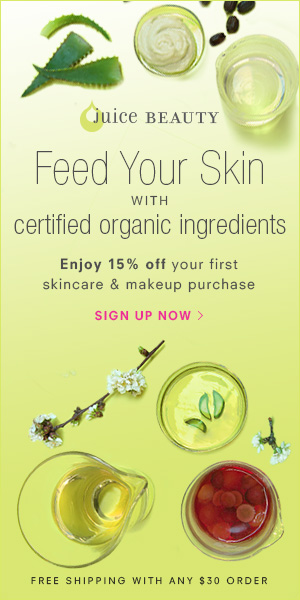 Sign up for emails for an exclusive 10% off code.
Join the Farm To Beauty Revolution to earn rewards every time you shop.
Earn 1 point per dollar spent.
Get 200 points for referring a friend.
Other point bonuses are available for special tasks, like adding your birthdate and liking juice BEAUTY on Facebook.
Earn more points to move up in rewards status.

Perks get better for higher tier members, including free shipping with every purchase
annual thank you gift
invite to special events
Shop Best Sellers
What are your thoughts on these juice BEAUTY Deals 2021?
Let me know below. If there are any great deals I am missing, please share them with me.
What Are Your Thoughts on Deals Too Good to Pass Up?
Let me know of there is anything I can do to improve your Deals Too Good to Pass Up reading experience or if you have any questions I did not cover. Thanks for stopping by. This is just one of many deal pages you will find on this site. There are also posts covering product reviews, dupes, Rewards Program descriptions, sale calendars, tips for getting the best deal, and so much more. You can use the search function if you cannot find the content you're looking for.
If you enjoy the content, I would appreciate it if you would consider subscribing to updates. The subscribing options are below on mobile or in the right column on a desktop. View my main page for the guide map to the site and deeper deal exploration.
Disclosure: Affiliate Links