FabFitFun Wine & Dine Sale 2020 – Event Details, List of Products, Haul, and Review
FabFitFun Wine & Dine Sale 2020
There is a new event called the FabFitFun Wine & Dine Sale 2020. This FabFitFun Wine & Dine 2020 article covers screenshots of all the available items plus my haul review (which I will add once I receive it). From Friday, February 28th at 9am PST through Monday, March 3rd at 11:59pm. Any items in your cart when the sale closes will get charged on March 4th. Items should ship within two weeks of the sale closing. Mainland subscribers who spend over $25 get free shipping. There are over 200 cooking and entertaining products from cookware to bakeware to appliances and more at up to 70% off in the FabFitFun Wine & Dine Sale 2020.
Available Offers for Joining FabFitFun
Use code FAB10 for $10 off the FabFitFun Spring 2020 Box subscription.
This themed sale is available to all FabFitFun members from opening to closing. I noticed quite a few items have cheaper pricing outside the sale. Before finalizing your cart, make sure you cannot get a better deal elsewhere. It is happening more with each sale, so do this for every FabFitFun Sales Event.
FabFitFun Wine & Dine Sale 2020 Sale Promotions
Get a free Twine Cheese Board with Plate with a $75 purchase. You must add this to your cart while supplies last. If your total dips below $75 when the sale is over, you will not receive the gift.
I own a couple of these from the FabFitFun Fall 2019 Box. They are lovely, but they are very small. You could not really use this for entertaining, unless it was a date night. If you were entertaining one person, this could work. Because I love the two I have, I am getting a third as a GWP in this event.
FabFitFun Wine & Dine Sale 2020 Sale List of Items
I arrived a few hours after the sale started and most items were already gone. Stay persistent though, because a lot of items were dropped on the first day. It might only improve closer to the end of the sale.
I will add this information soon. For now, these are the items I ordered.
Not everything I ordered arrived. The Mystery Bundle was canceled from my order.
It seems like too many people were complaining they were off theme, so those of us toward the end of shipping did not get one at all.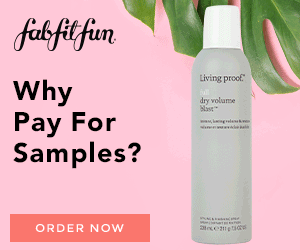 What are your thoughts on this FabFitFun Wine & Dine Sale 2020 Event?
Let me know below. If you know anyone who could benefit from this information, please use the sharing tools below to help them see this on various forms of social media or private email. Thanks for reading and sharing.
Ready to subscribe? Use code fffa2p6 or FAB10, and you will get you $10 off whichever box FabFitFun is selling when you happen upon this post. You can also use my referral link to get $10 off your purchase and have FabFitFun give me a $15 credit. Add-ons open in May and Customization opens in May for the Summer FabFitFun 2019 Box. Visit my FFF Page for more information about this subscription and shop purchases for subscribers. All available offers get posted there as well as everything I know about the retailer and links to helpful sections of the site. See all FabFitFun articles. Subscribe to the blog to get updates on all posts. View my main page for the guide map to the site and deeper deal exploration.
I'm Kimberly. Shopping is always more fun when I've found the best deal available, so I am always on the hunt. My father instilled that in me, and I love that I carry a piece of him. Sometimes, my husband and sons (13 and 8) let me shop for them, too. They do not use as many beauty products as I do. We can all benefit from nice products, even though their routine ends with moisturizer. That is when I can convince my 13-year-old to apply it.